From the social platform to the end of the street, there are miniskirts on skateboards and a sister in a crop. For a change of taste, let's shift our eyes to the blazer. Wearing a cool pastel suit can be another scenery in summer.
The blazer is worn in the summer, so the choice of color must be a gentle and cool color. This not only neutralizes the stereotypical seriousness of the suit itself, but also gives people a casual and temperamental visual tone. Combine different pairings and adapt to a variety of different occasions, whether it is a daily commute, a casual cocktail party, or even if you are a street cool girl, you can also put on a different taste.
If you're a lazy girl, choose a loose big size fit, just casually pedal a pair of sneakers you wear most often out of the street, and it will be a set of high-return rate looks in the crowd.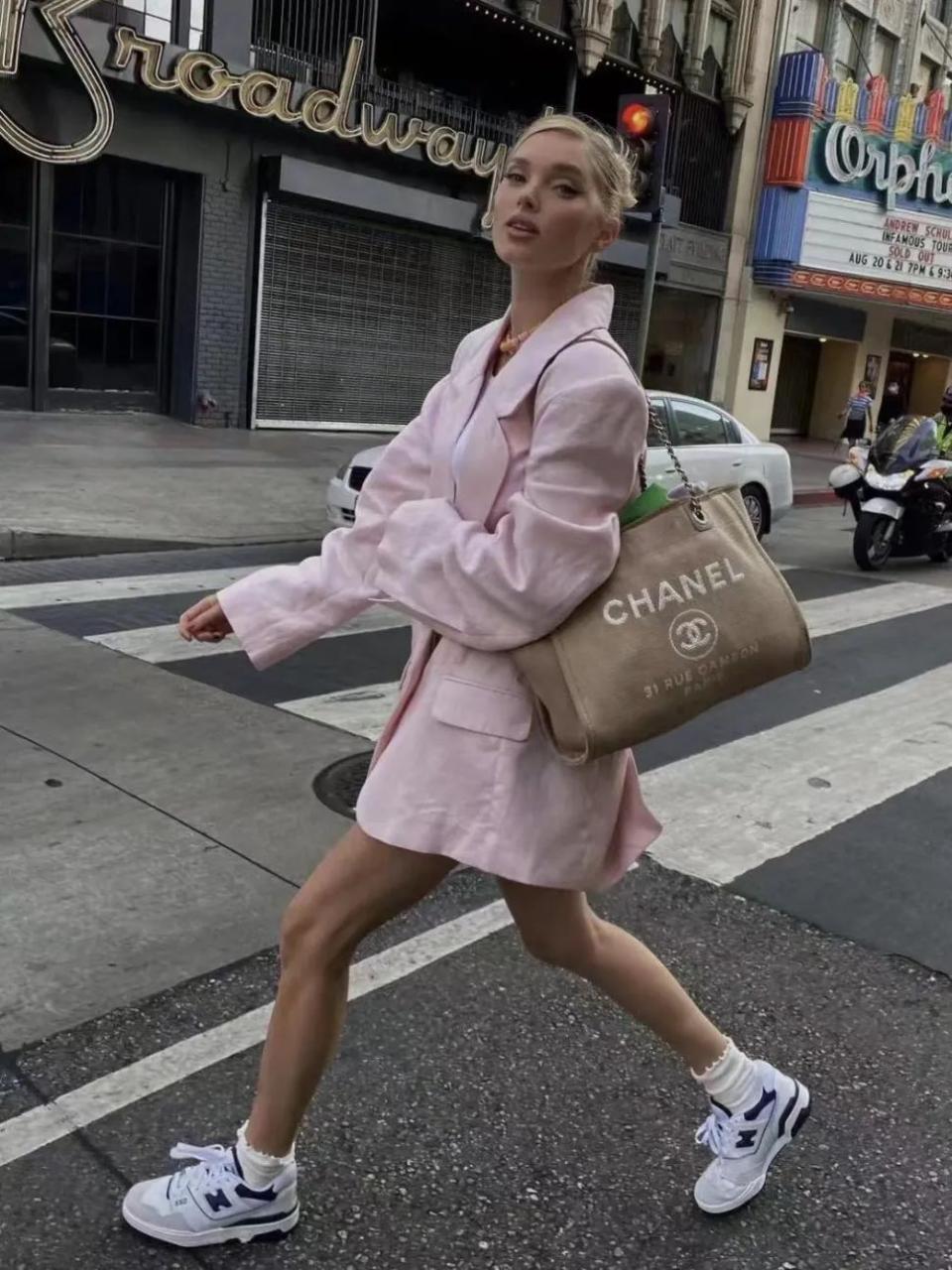 Magda Butrym's silhouette blazer is perfect for casual outings, with a blush that's unobtrusive and understated versatile. The soft texture of the comfortable wool fabric body perfectly sets off its slouchy fit, although the price is in the early 1w, but if you are looking forward to its delicate cut and the customization of high-end fabrics, you can't be afraid to think about it.
Of course, in addition to sneakers you can also pair with a pair of high heels. Lined with the color of the suit, the bottom does not need any excessive modification, and the sense of fashion is overwhelming. It's a must-have for beautiful legs!
A little more casually, can you imagine a pair of slippers and a pair of pants paired with a colorful blazer that can instantly transform into a fashionista? Rich color tolerance is higher, and any color pieced together will not appear to be contradictory, like drinking a summer limited fruit bomb!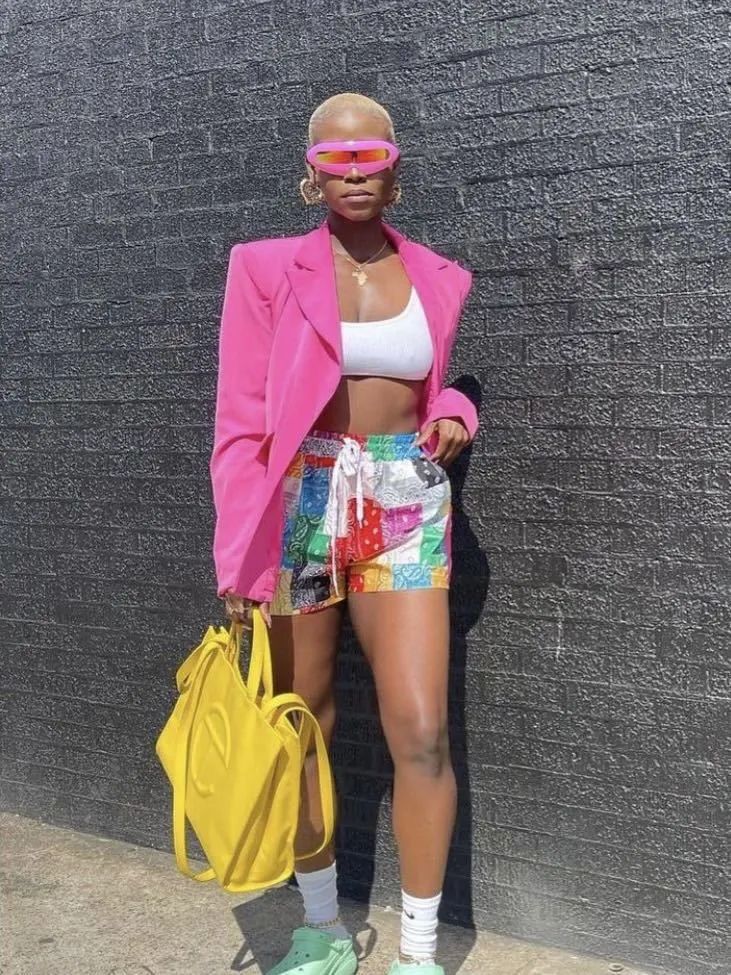 This silk blazer from the CHLOÉ family simplifies the decoration of buttons and is more suitable for large-scale creation of matching. The fit seems to be restrained and serious, but it can be matched with some more life-like clothing to form a sense of contrast, such as a colorful vest, loose shorts, and a pair of hole slippers. This combination neutralizes the two styles and immediately highlights a distinctive fashion attitude.
Recently, sports tights are also very popular, if you are a sports style, please don't slip away so fast, come and learn the new trendy tights to match!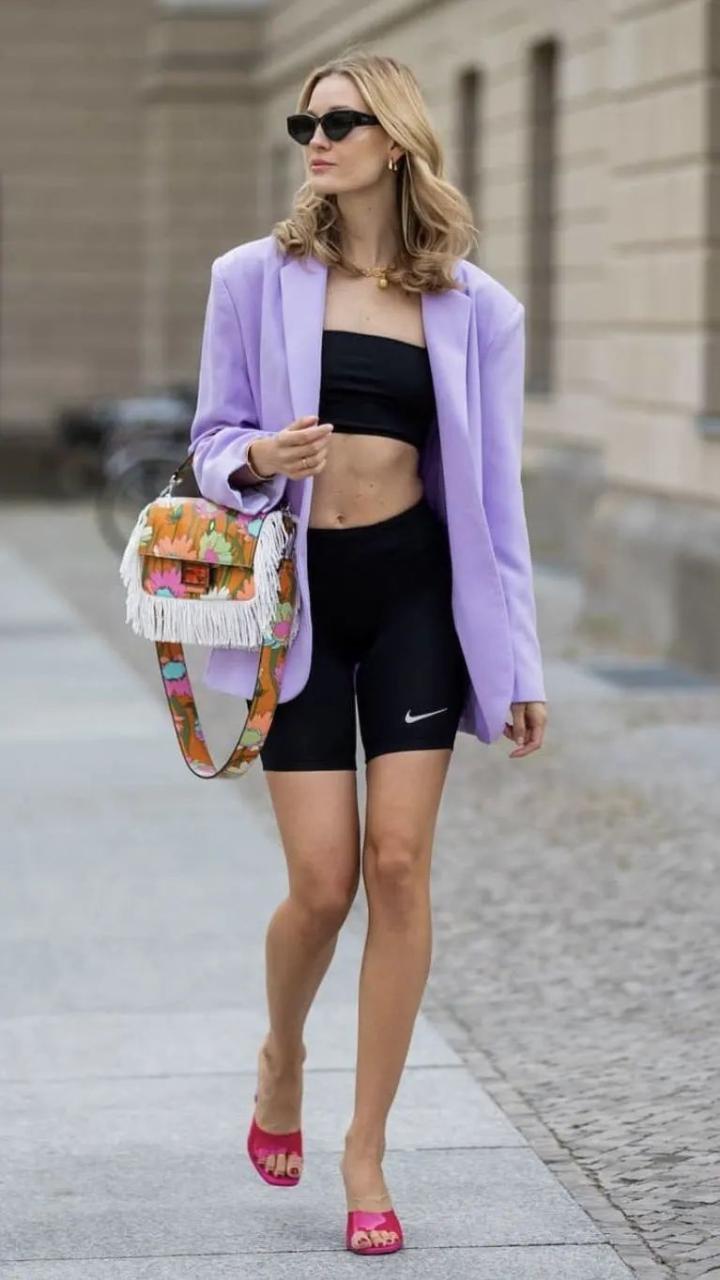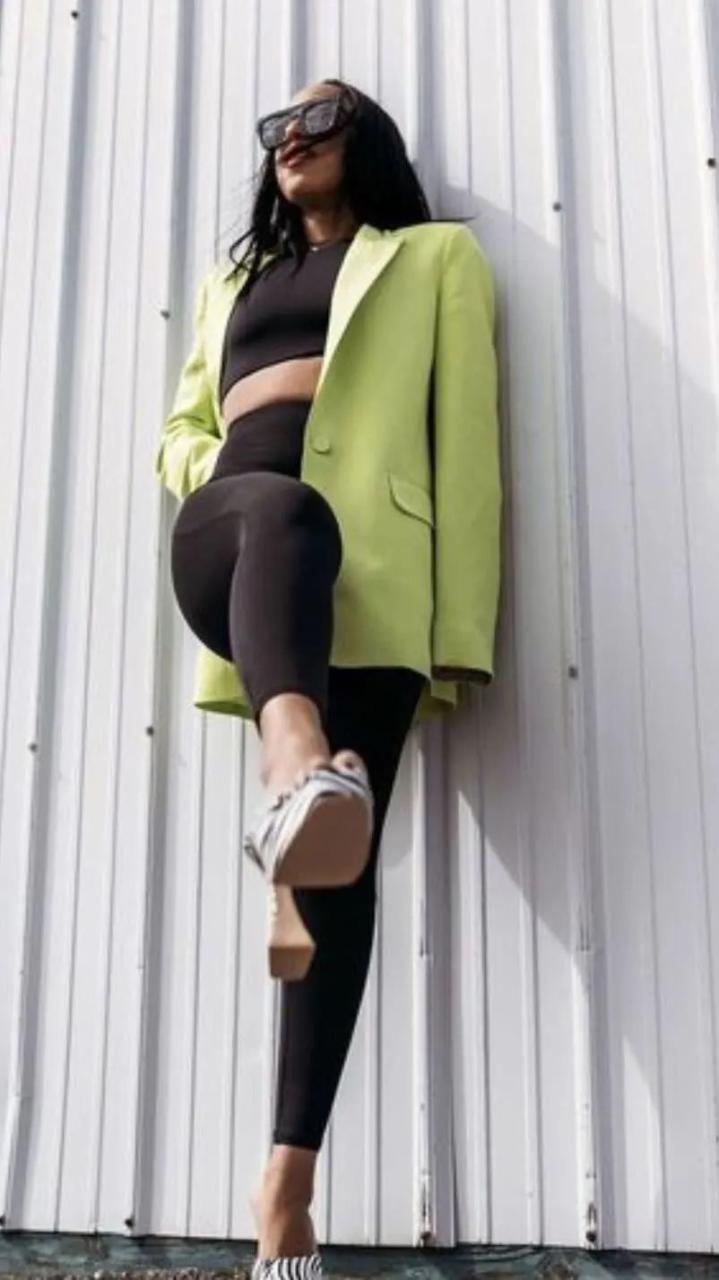 Alice + OLIVIA's coat, the choice of lavender tones is comfortable and comfortable, the fit is also a slightly loose boyfriend style, used to match the sporty style is more suitable. The price is more than 3,000 yuan, and it is not hurried to win.
If you choose the collocation of the same color to superimpose the layering of the overall shape, whether it is pants or skirts, it is prominent and not obtrusive, which is also eye-catching.
But if you want to have a wardrobe of people who need to have a suit jacket, it is of course the commuters who sit in the office every day. They need to dress formally and not too formally, so the brisk blazers perfectly balance that out. The space for everyday wear is much larger, and even if you go to work with a bandeau, you won't feel strange. Walking into the office building is a hit worker, and stepping out of the office building you are a fashionista.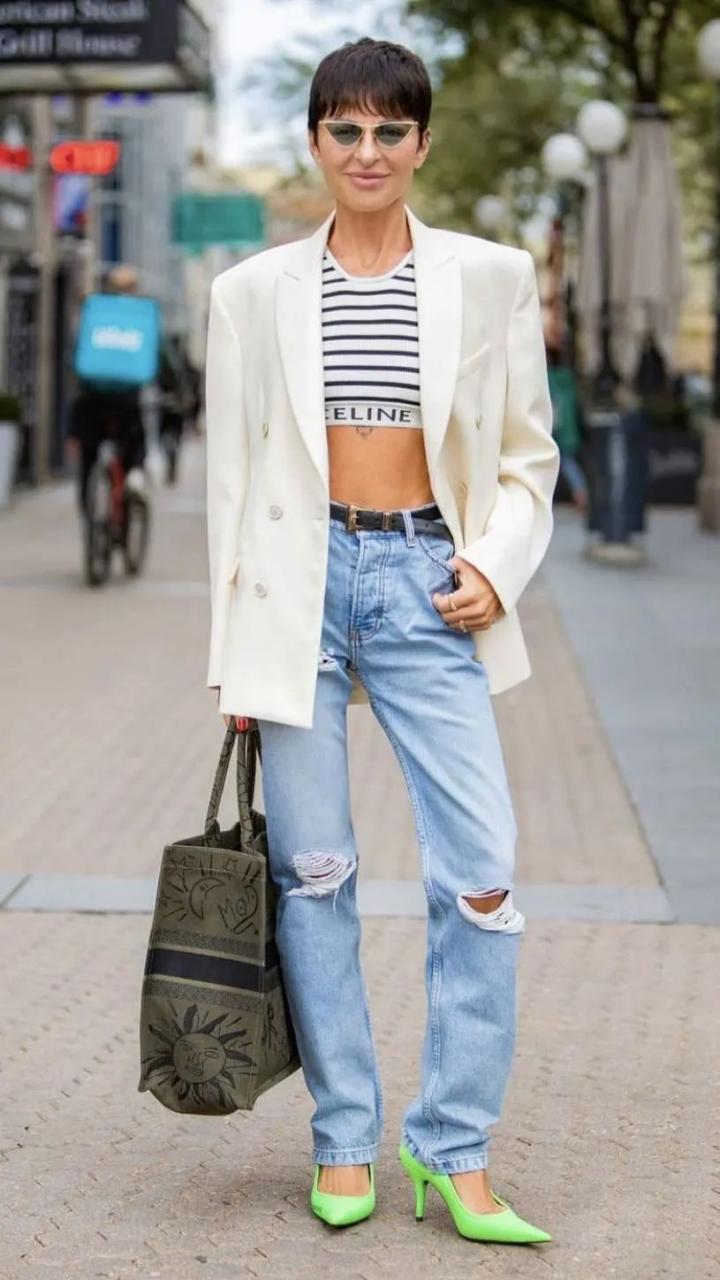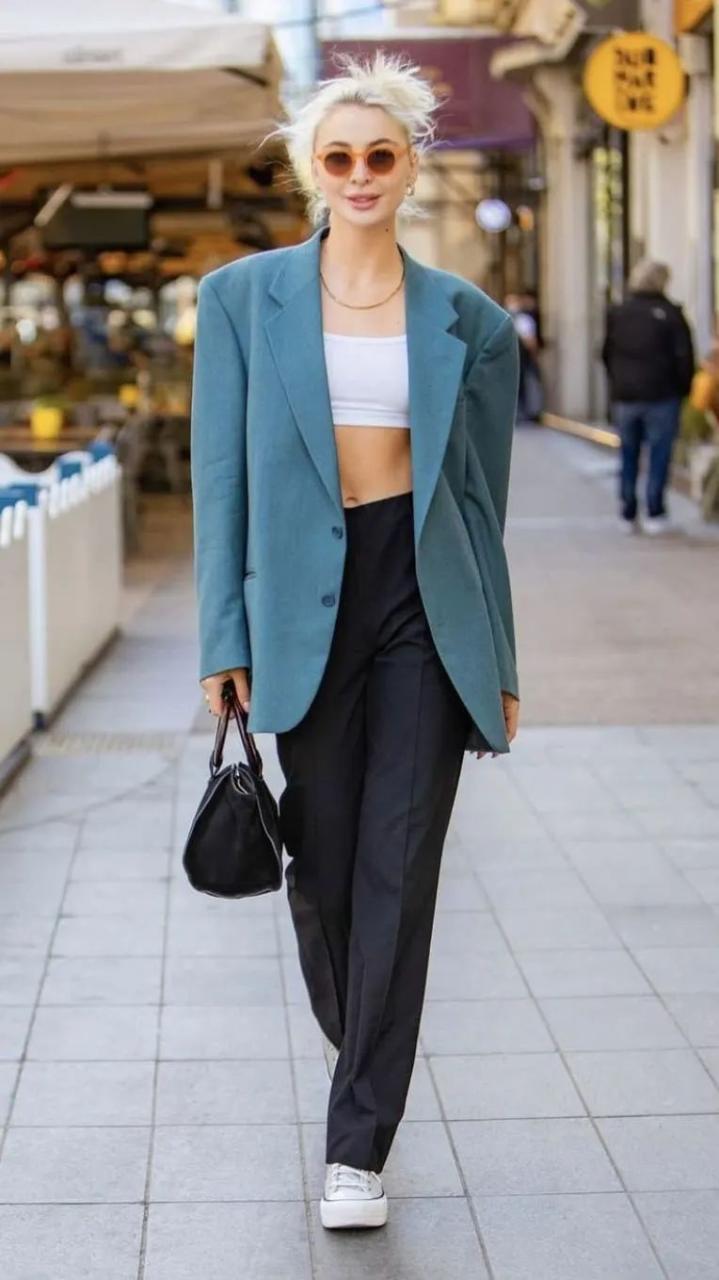 Victoria Beckham's coat officially describes it as "soft blue", which is also custom made of wool twill, and the shoulder padding is stiff and stiff, giving a sense of strength. The combination of soft + hard is not the most suitable part-time work robe for commuters? The price is around 5,000 yuan.
The look of the suit is fully open in minutes, simple and not simple. Soft colors and cool sunglasses, the road turns into your catwalk.
Focusing on the runway, many brands this year are also eye-catching in the design of pastel blazers.
Fendi's satin glossy suit, with a pointed neckline and narrow body design, loose and flowing pants, combined with light colors, the overall fresh and casual is not lost.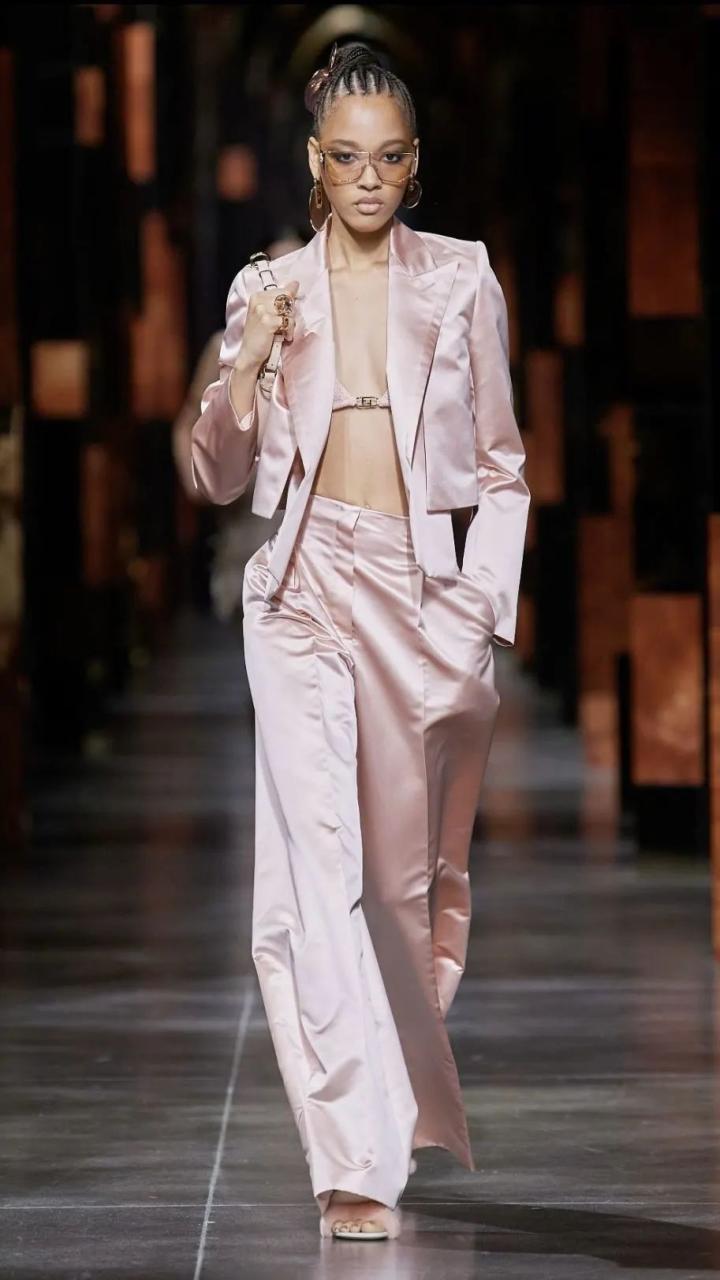 Fendi Spring2022 Ready-to-Wear
Ports, solemn but not rigid, the standard professional suit always knows how to diverge the gentle temperament of women.
Ports Resort 2022
Jil Sander's minimalist design without any embellishments coincides with this gentle color.
Jil Sander
Spring 2022 Ready-to-Wear
And my favorite Maison Margiela, still heavy-duty design.
MM6 Fall 2022
Of course, there is no more valentino show that dominates this year's popular colors, and there is no domineering spirit that Valentino fans can't control.
Valentino Fall 2022
Even Loewe, the boldest player this year, can't escape the design inspiration of wearing a light coffee-colored blazer to neutralize the divergence.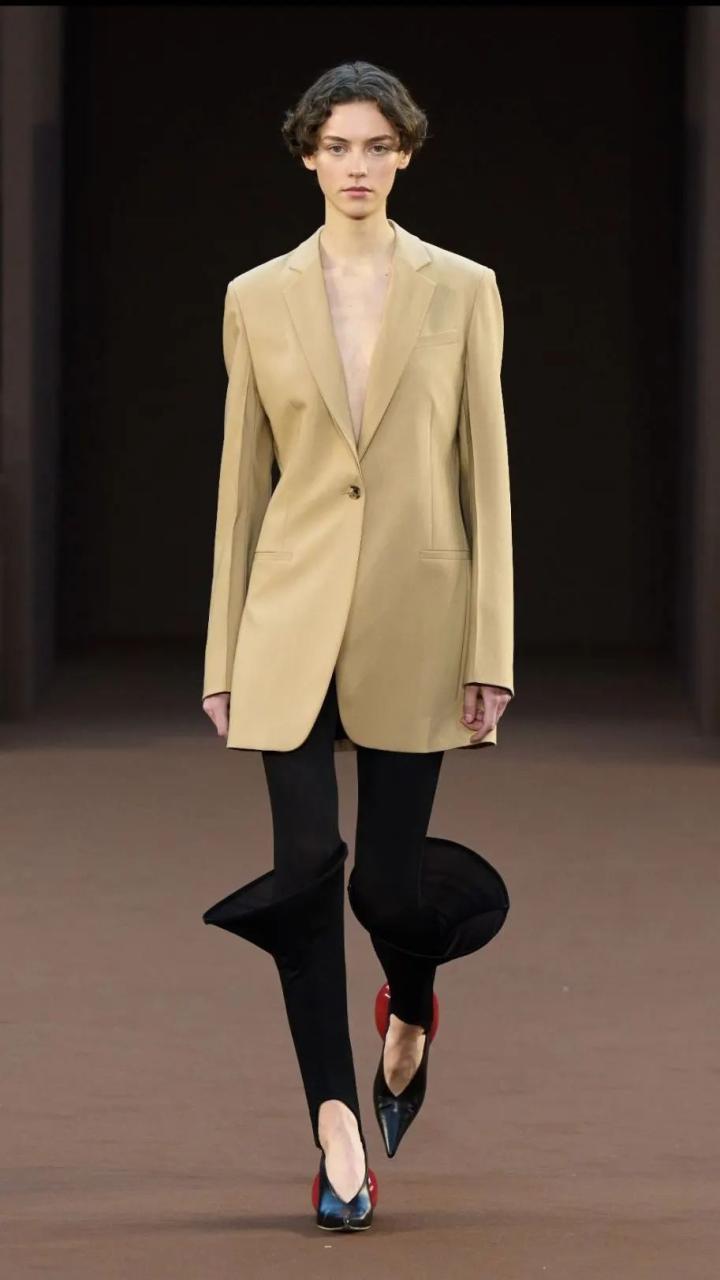 Loewe Fall 2022
Ganni's runway opening look is simply too good-looking, the sleeve design of the suit is eye-catching, and there are silver single-row large buttons, giving up the cool feeling, and pulling the sweet casual temperament of the whole suit to full points.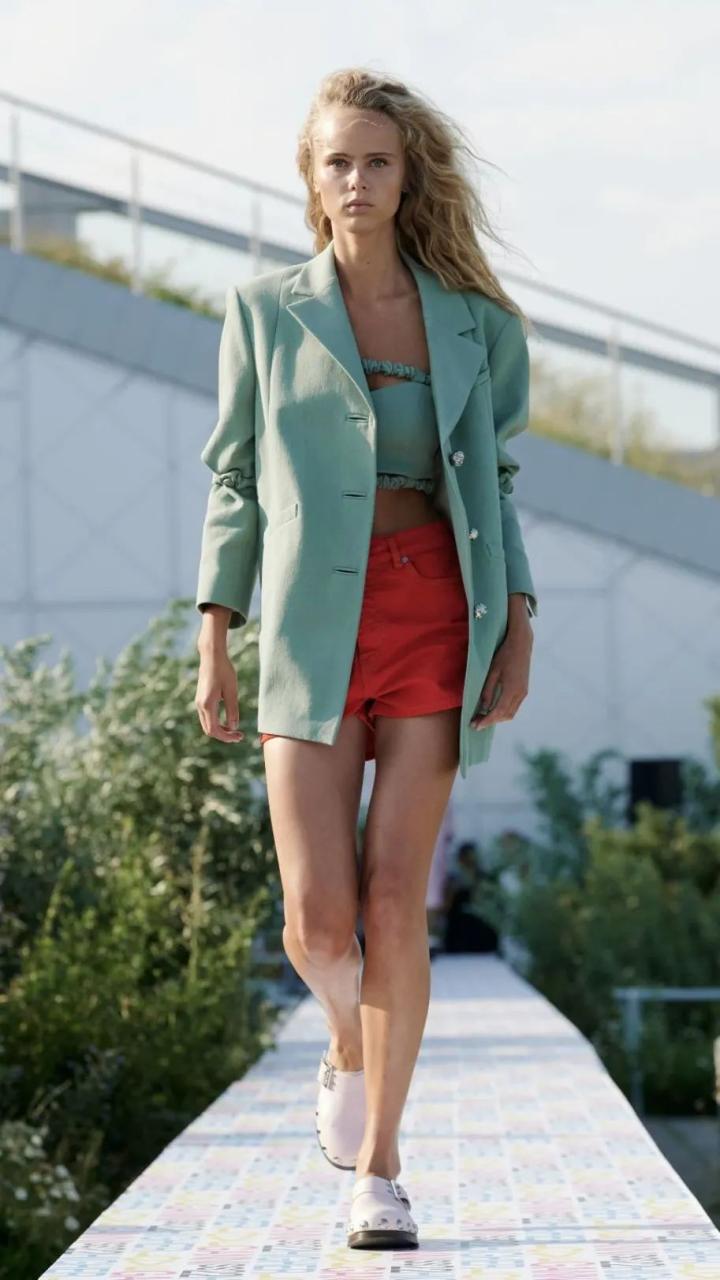 Ganni Spring 2022
These gentle colors are like dreamy marshmallows, but also like ice cream in various flavors, adding more flavor to the suit itself. Embellishing clothing also opens up more possibilities in its own narrow style of dressing.
After seeing so many different collocation methods and styles, is it that opening your wardrobe feels that something is missing, is it that more collocation inspiration has sprouted, and is it starting to move? Then get started and have at least one colourful blazer, whatever your identity!